Practice News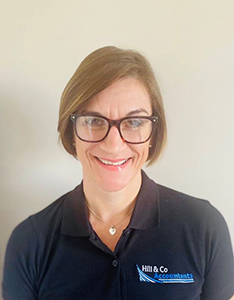 Hill & Co would like to introduce our newest team member, Debbie Hallows.
Debbie has joined the Hill & Co team to manage our Reception and Administration department, she brings with her an array of administrative skills along with many years of experience in the office environment.
Barry and the team wish Debbie a long and happy career with our practice.
COVID-19
Please note: Following Government advice we have taken the decision to close the practice to visiting clients & associates. We are currently operating as usual internally and we do not envisage missing any commitments or deadlines.
Please free to contact us via email (info@hillandcoaccountants.com or by telephone0114 231 5400).
For information on Government Funding during this period, please email craig@hillandcoaccountants.com
We would like to wish our clients, associates and staff the very best at these testing times.